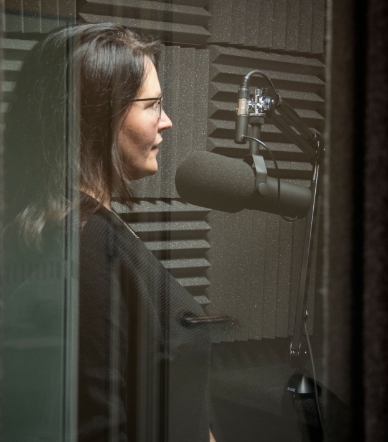 With a background in business and the finance industry, I love helping my clients to create that vital connection with their customers whether that is via their corporate videos or presentations, their commercials or marketing efforts, their training products or just being that friendly voice that greets their customers when they phone.
The Scottish Accent has often been selected as one of the most trustworthy of accents, and the Highland accent has the added advantage of being very clear and very easy to understand. Have a listen to my demos and see for yourself.
I'm always happy to provide you with a free custom sample of your script to help you decide if my voice is a good fit for your project. Get in touch if you would like to talk through your project or if you'd like a custom quote.
My clients have described me as fun and easy to work with and I always work hard to make sure you meet your deadlines and that you are 100% happy with your audio every single time. Click here to see some recent examples of my work.
The rumour is true…. voice over artists like to talk! I'll look forward to hearing from you.