Highland entrepreneur turned hobby into giving businesses a voice
September 9 2019, 4.00pm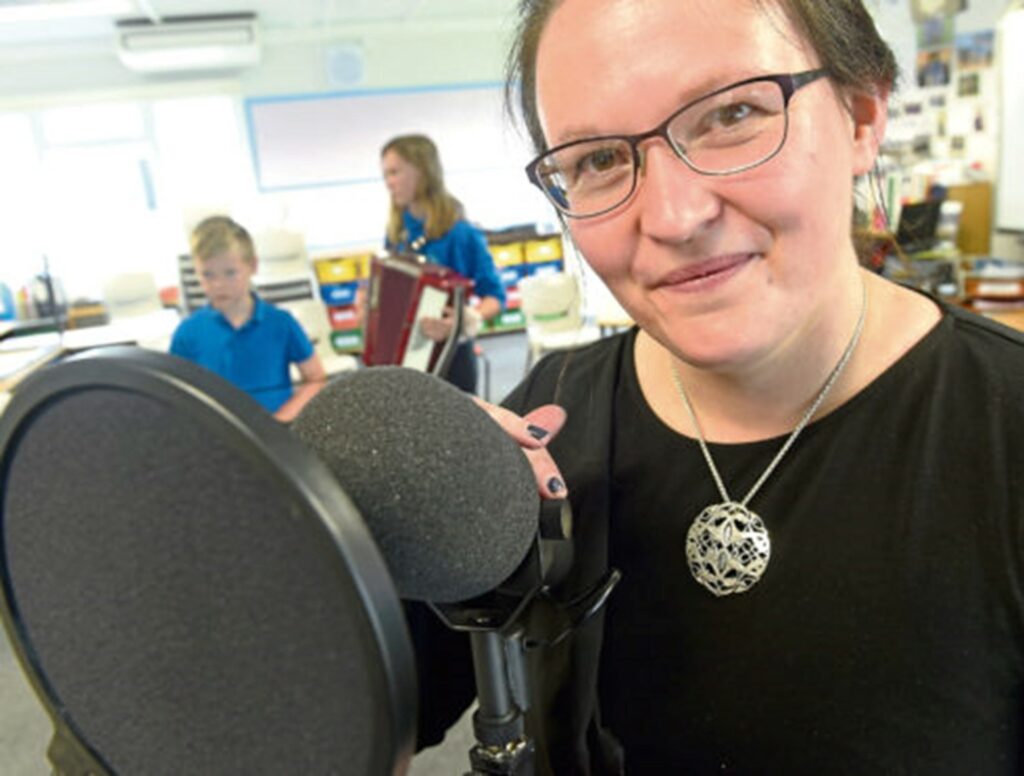 Carrie Forbes (previously Carrie Afrin) . Picture by Sandy McCook
Each week, we ask small businesses key questions. Here we speak to Carrie Forbes, the woman behind Tain-based voiceover company Carrie's Voice.
How and why did you start in business?
Born and raised in Tain, I spent 15 years down south in the finance sector, working for HBOS, JPMorganChase and Northern Rock, before moving back to the Highlands with my young children in 2011.
Sadly, there was no need for a bank internal auditor in Inverness so I had to re-train in something that would work around the children and school hours.
Voice-over work was a bit of a hobby and I had been on some courses, so I decided to head down that route.
I embarked on a year-long course in radio broadcasting to help me get to grips with the sound engineering side of the business, and then I was ready to launch.
How did you get to where you are today?
I started out doing voice-overs for radio and TV ads, and it's all grown from there.
I have added corporate videos, e-learning, phone systems, award ceremonies, documentaries and more to my list of regular jobs.
Work from the UK and overseas comes in through my website, my agents or third-party voice-over websites, and word-of-mouth.
My home studio allows me to fit in easily with client deadlines.
I recognised at the start that I would need another string to my bow to supplement my voice-over income and the obvious choice was music, my first love.
In this I was very lucky. I had last worked for a feis when I was 17, and at 30 they took me straight back as a tutor.
I teach singing, especially Gaelic singing, whistle and group work music, and the business is steadily growing.
I also freelance for organisations such as Artsplay Highland, Feis Rois, Feis Chataibh and various other feis companies.
Watching children enjoy and progress their music never seems like work.
Who helped you?
Guy Michaels is the voice-over demo king, and business was certainly boosted when he produced my first showreel in London.
Networking has also really helped my business, particularly through the likes of the Federation of Small Businesses.
Meanwhile, the fantastic music companies I work with keep me busy throughout the year.
What has been your biggest mistake?
Trying to do too many things at once. This is something I'm still working on.
What is your greatest achievement?
Managing to turn my hobbies into my full-time job alongside helping my children, Leona and Calum, become confident wee musicians. They are 11 and eight, and play quite a few different instruments now.
If you were in power in government, what would you change?
I'd make music compulsory in school. It can increase brain development, reduce stress and increase confidence – all vital for our children.
What do you still hope to achieve?
I'm actively building the voice-over side of the business. The majority of my clients are down south or overseas, so I'm looking to increase my client-base locally.
I'm also a director of the Tain and District Development Trust. We have a number of exciting projects on the go which we hope will increase opportunities for our kids in the future, including our new Community Enterprise Hub, the regeneration of Tain picture house and a re-branding project to increase tourism.
What do you do to relax?
I love camping and going for forest walks with the kids.
What are you currently reading, listening to or glued to on the TV?
High Performance Habits by Brendan Burchard – I'm hoping it will magically give me superpowers.
What do you waste your money on?
I have a bad habit of buying instruments. We have a ridiculous number in our house, but when I hear the children having a shot it doesn't feel like a waste of money.
How would your friends describe you?
Fun and a bit of a blether. It's no surprise to some that I talk for a living.
What would your enemies say about you?
I don't think I have any. Some folk might be a little jealous of how much fun my work is.
What do you drive and dream of driving?
I drive a Toyota Rav4 and I'd love a Mini, but it would never hold the instruments or the camping gear.
This link will take you to the original article in the Press & Journal – https://www.pressandjournal.co.uk/fp/business/local/1837894/entrepreneur-turned-hobby-into-giving-businesses-a-voice/